Do you experience rapid changes in design and materials? Perhaps also shorter product life cycles and new products reaching the market faster and faster? The problem is, you have to guarantee that all parts for the 'older' products are available. At Emporium Partners we are specialists in Long Term Storage of electronic components and our services are designed to support you.
We have a certified process coupled with patented technology to store your valuable and critical components in a secure and controlled environment, guaranteeing against corrosion and other types of degradation caused by atmospheric influences.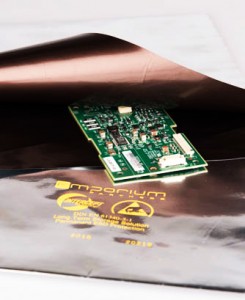 We offer to distribute your goods wherever they are needed for production. In the meantime you will have full visibility of the goods stored.
A patented solution
With our unique solution, Emporium Product Preservation™ we can reduce the aging processes of your components. Through our processing method of conservation, you will be able to store electronic components for 20+ years or even longer!
For more information about our strategic partner in Long Term Storage please visit their website www.intercept-technology.com
Are you interested in further information about our service offerings? After entering your contact details, we will provide you with our product sheets.